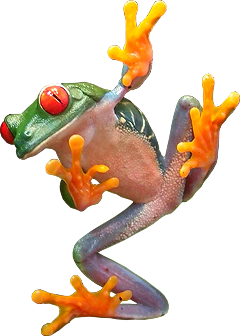 About Treefrog
After working as an art director in advertising agencies for 12 years, I set up my own graphic design consultancy, which I called 'Treefrog Creative Services'. After a few years I expanded my repertoire to include multimedia software authoring, consequently renaming my business 'Treefrog Creative Multimedia Services'. Soon afterwards, in the late 1990s, I added website design to my services, and settled on the shorter - and much easier to remember - name 'Treefrog Multimedia'. As web design became my most popular service, I changed my consultancy name to 'Treefrog Web Design'.
Treefrog Web Design primarily specialises in the design and development of professional web sites. Because our roots lying in advertising and marketing, as well as design, it's important not only for our work to look good, but of equal importance it has to work.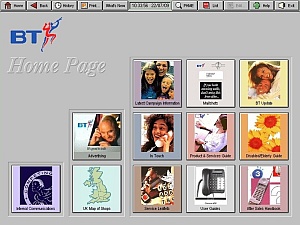 It was in 1998 when I acquired BT as a client, after a successful pitch. My first project for them was to design and build an interactive multimedia CD-ROM for operators at their telephone-based Helpdesk service in Bristol to use as a reference, when customers called with a query relating to marketing material. After successfully producing this, I was asked to design and produce a website for one of their divisions. This led to further BT divisions asking for websites, and this in turn attracted other businesses.
Over the years I have built up a wide assortment of clients covering a multitude of industries, from small local firms to huge international corporations. Thanks to the 'virtual' nature of my business, as well as my ability to understand my clients' requirements (including target markets), I have been fortunate to have acquired clients from overseas (especially the US).
While web design is by far the mainstay of my business, my expertise and experience continues to include the more traditional printed media, including newspaper and magazine advertisements, catalogues, brochures, leaflets, packaging, logos and corporate IDs.
As a small consultancy I enjoy a close working relationship with my clients, as well as being able to remain extremely competitive. Feel free to explore my site, and see how I can help you maximise your web presence.